R Family Vacations, an LGBTQ-focused tour operator run by Kelly Carpenter and Greg Kaminsky of Luxury Advisors, Kelly Gregg Travel.
The rebranding will take place as the company evolves and enters its 20th year in business in 2023.
Kaminski, who travels back and forth between New York and Colorado, said, "Over the past five or six years, we have definitely gone in many directions. We have added a new type of trip like this," he said.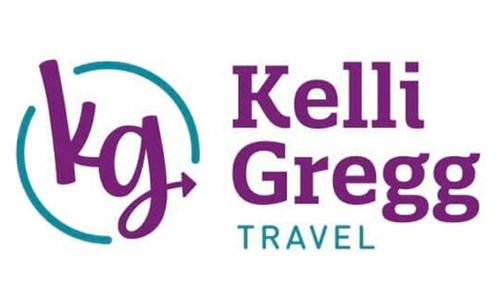 Kelligreg Travel logo.Photo courtesy of Kelli Carpenter
In addition, both Kaminski and Carpenter have served as travel advisors for the past 6-7 years. 100 groups Chicago sells quite a few private tours.
"We felt we needed a name that better told our story, rather than just focusing on the familial aspect of travel," Kaminski said.
Carpenter says the brand has grown with her and Kaminski. What started with one big trip, has grown and changed over the last 20 years.
"This product was developed over time, but just calling it the R family didn't feel like it covered all the parts of our work," says New Jersey-based Carpenter. said.
Award Winning Start of R Family Vacations
It all started in 2004 with a family-friendly LGBTQ cruise on Norwegian Dawn. Attracted over 2,000 travelers. In fact, HBO actually accompanied her on her first trip to shoot the Emmy-nominated documentary All Aboard!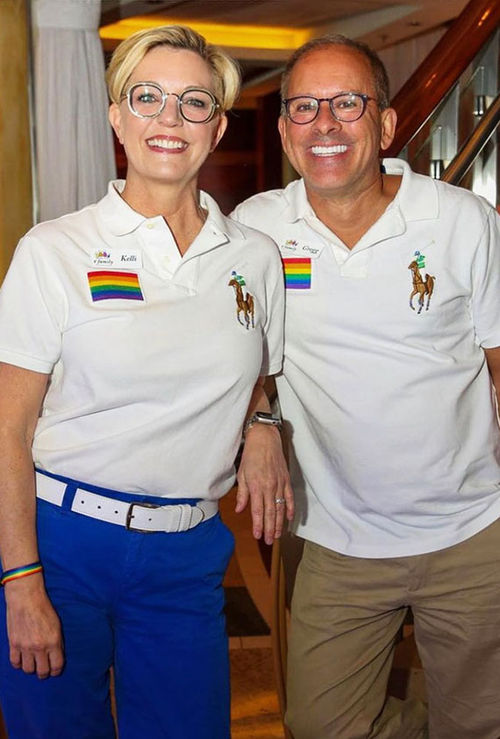 R Family Vacations founders Kelli Carpenter and Gregg Kaminsky are now rebranded as KelliGregg Travel.Photo courtesy of Kelli Carpenter
"It was a much newer concept back then," said Carpenter. "It was a unique story….The amazing thing about watching the documentary is that each family tells their own story and to see that no one's story is the same as to how the family was created." And that's kind of the magic of it."
However, the cruise was not without its problems. When the ship docked in the Bahamas, the church had sent hundreds of protesters to meet it.
Mr. Kaminsky said he knew about it beforehand and flew off to spend a "wonderful" afternoon with the church.
Kaminski said it happened only once over the years, and the R Family chose to change the itinerary to a more comfortable destination.
"I think there's a misconception that gay cruises are promoting something, but we're not." It just provides a place to travel with like-minded people."
Thankfully, attitudes have changed for most. Most destinations recognize the value of LGBTQ travelers, who spend more per capita than most other segments, he added.
"When we started, we weren't just offering vacations to LGBTQ families, they were actually a resource for them." I've been on their trips, I've given talks on surrogacy, etc. Now, in 20 years, I think it's a much different world out there."
Next year, Kerrigreg Travel will host a 20th anniversary sail on Royal Caribbean's Wonder of the Seas. The company also continues its partnership with Uniworld Boutique River His Cruises, with Kelli Gregg chartering a cruise in Bordeaux in May, among other groups the company has planned. A land tour is also planned.